The user management can be found in the project manager. Please point to "Windows" -> "Users".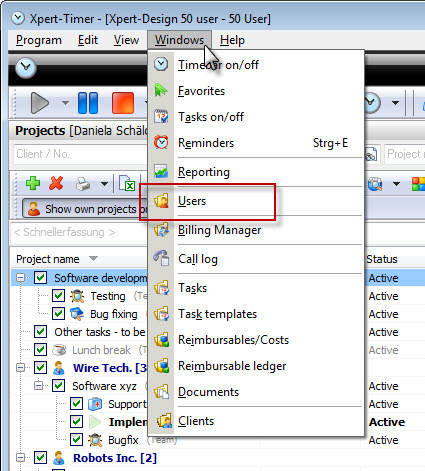 Here you can manage all your Xpert-Timer users.
You can create work groups to assign projects more easily, or create new access right groups for your users, have a look at the last synchronization runs or open employee reports, like the "Punch in / out" report.