Here you find all users, that activated the synchronization module for Xpert-Timer. You can assign the synchronization module by opening the user settings an pointing to the tab "Additional modules".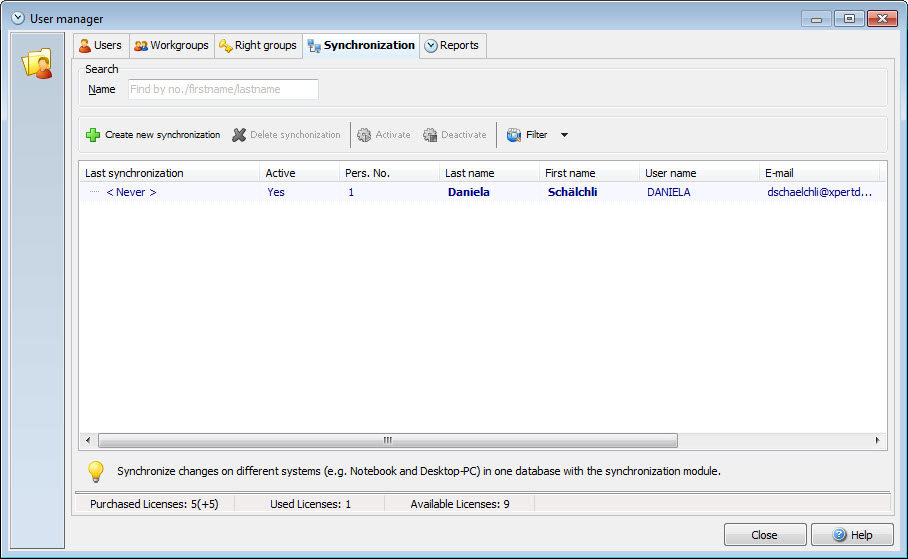 Click on the column headers to sort the entries.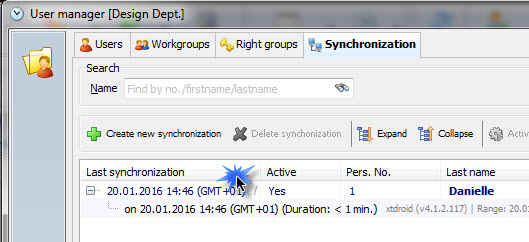 You can create a new synchronisation account for users here. Click on "Create new syncfile" in the menu. For further installation please refer to the chapter "Create sync file".