In the tab "General" you can set the security level of the client. This setting allows only users that also own the security lever or a higher security level to see the client.
The keywords are great for searching in the client manager as well as the categories are great for grouping.
The comment is displayed when your run the mouse over a client name in the client manager.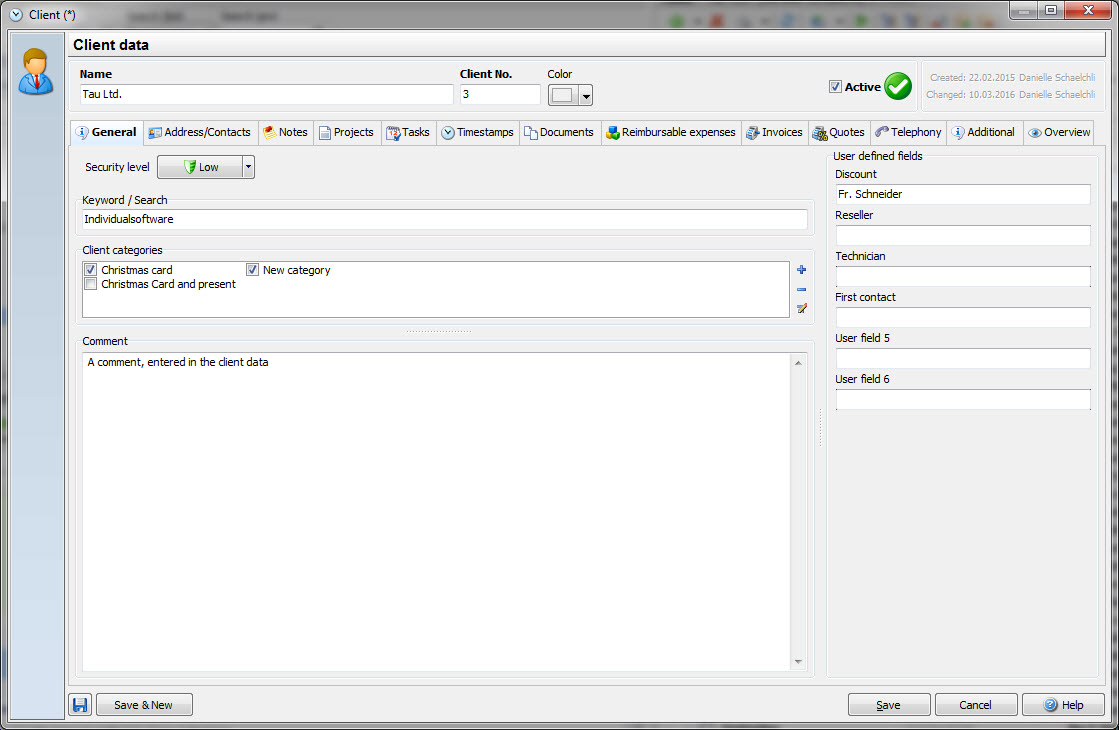 Use the user defined fields for your export, or for filtering your clients in the manager. Right click in the area of the user defined fields and choose "Rename user defined field".