In order to open your client management you can either point to the menu "Windows" and choose "Clients" or use the "Clients" button in your project manager.
The client manager gives you an overview of your existing clients and is your address management. You can see their projects, invoices, notes, timestamps, reimbursables and documents. You can assign keywords and a status as well as enter further information in your user defined fields. If you double-click on a client you can edit the address and find even more details. Please refer to the chapter: Add a new client to learn more.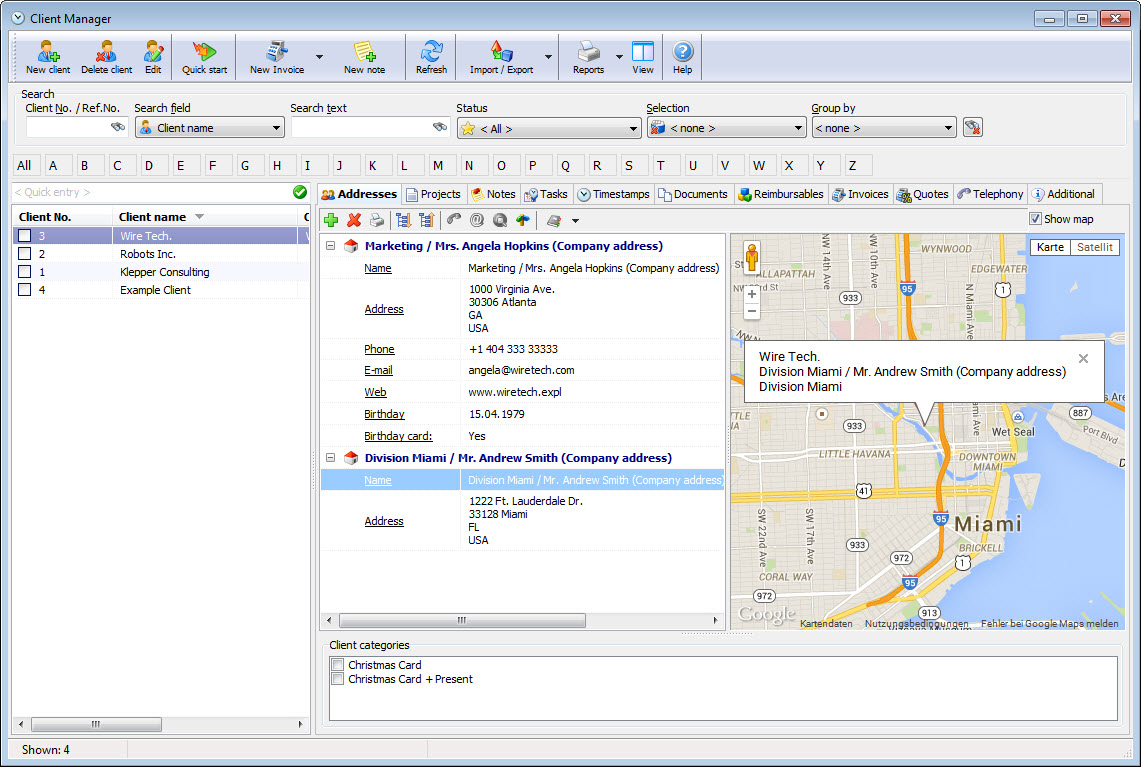 Main functions of your client manager
Categorize your clients:
Do you have clients that receive a Christmas card every year? But you also have clients that receive a present besides the Christmas card? You can categorize your clients in Xpert-Timer. Just create the appropriate categories and assign the client to it. One client can be in more than one category. In the main client management dialog you can filter for categories.
You can edit/add/delete those categories in the client data (double click a client in the client manager) and point to "General".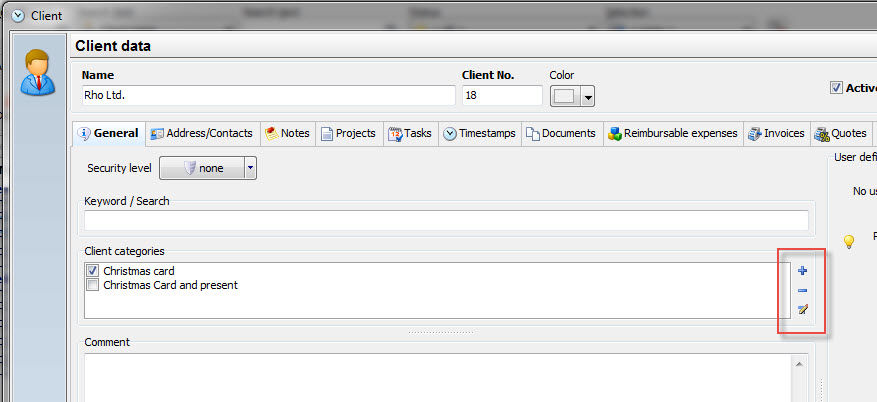 You can then group your clients by these categories:
Userdefined Fields:
You can enter up to 10 user defined fields in the clientmanagement. You can filter for them in the main window.
Client relationship:
Assign a status of the relationship to every client, so your co-workers also know if the relationship to the client is tense or good. If it's critical, the client is marked red. If it's tense, the client is marked yellow.

Keywords:
You can assign keywords to every client and filter for those keywords in the client manager.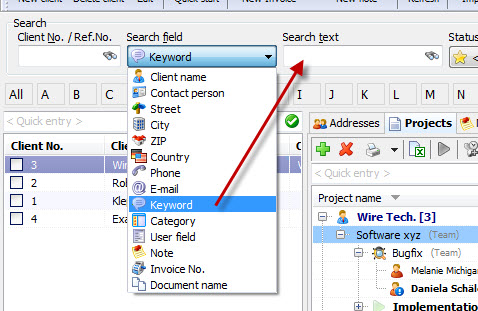 Client Import / Export:
You can import or export your client addresses in Xpert-Timer. Please refer to the next chapter to learn more about the import.

Here's an example of the additional info of your client you can use as a small CRM-System.