You can import or export data in xml or .csv format.

Hint on how to move to a new server
The easiest way to move from an old to a new server is following:
Open "Management Studio of MS-SQL Server" on your server to administer your Xpert-Timer Database (for MS-SQL Databases) or open MySQL if you use a MySQL database.
Create a backup of your database.
Restore the backup on the new server.
Do not move the data by using the Export/Import function. This might cause double entries in your database.
You can export your data in XML format. Please note, that only the user "XTADMIN" has the access right to import and export data.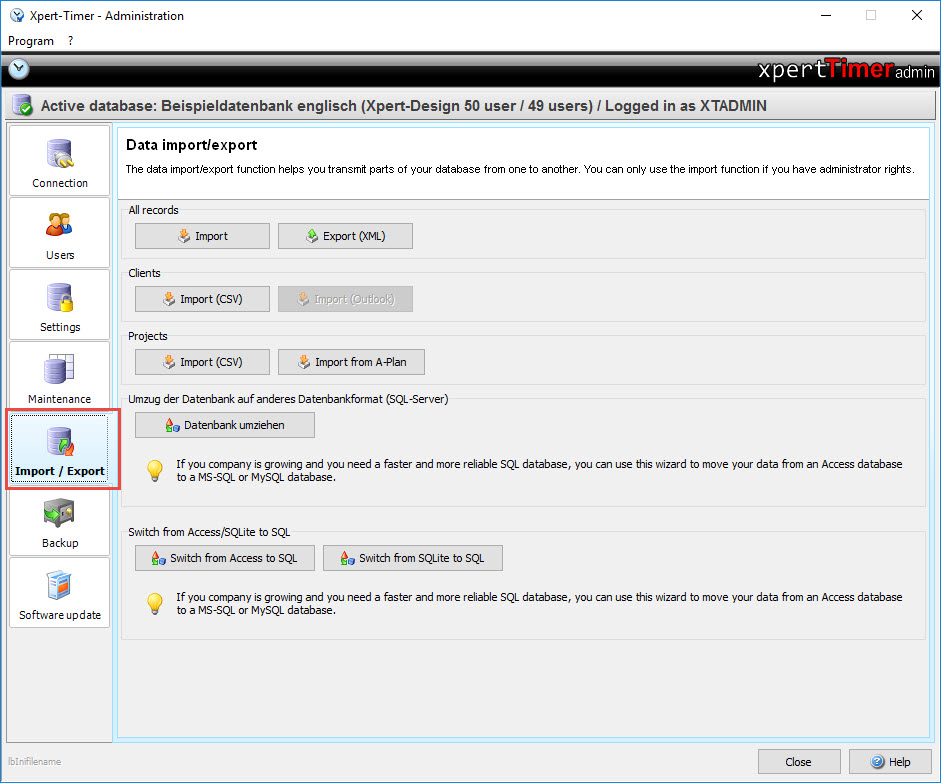 As soon as you hit the button "Export", you can decide what tables you want to export.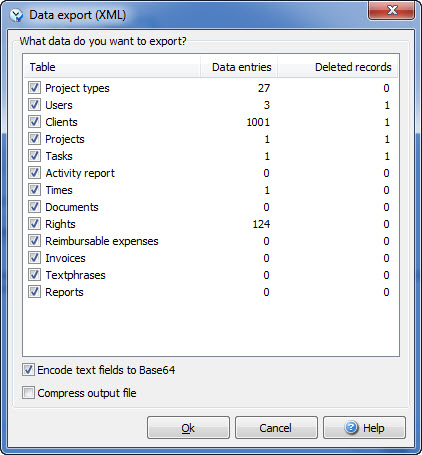 In case you want to import data, hit "Import". A dialog will open and will ask you to assign the data to certain database fields.
Here are details on how to import a .csv file
You can also import client data directly from Outlook. This should only be done once, as Xpert-Timer does not recognize double entries.