Use the button "Display areas" to display your reminders in your project manager.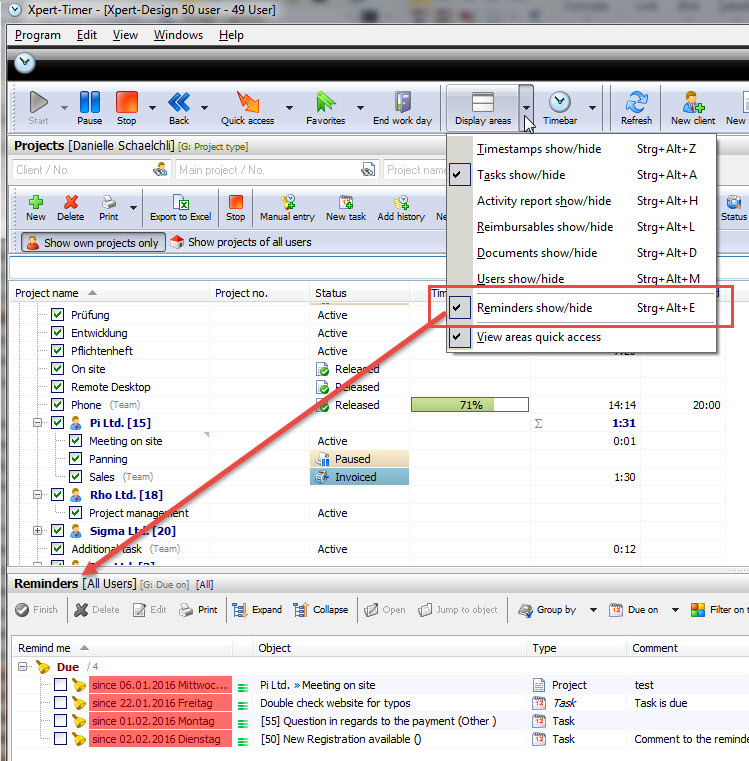 You can also use the menu point "Windows" to open a separate window for your reminders. This way offers more space to view the reminders.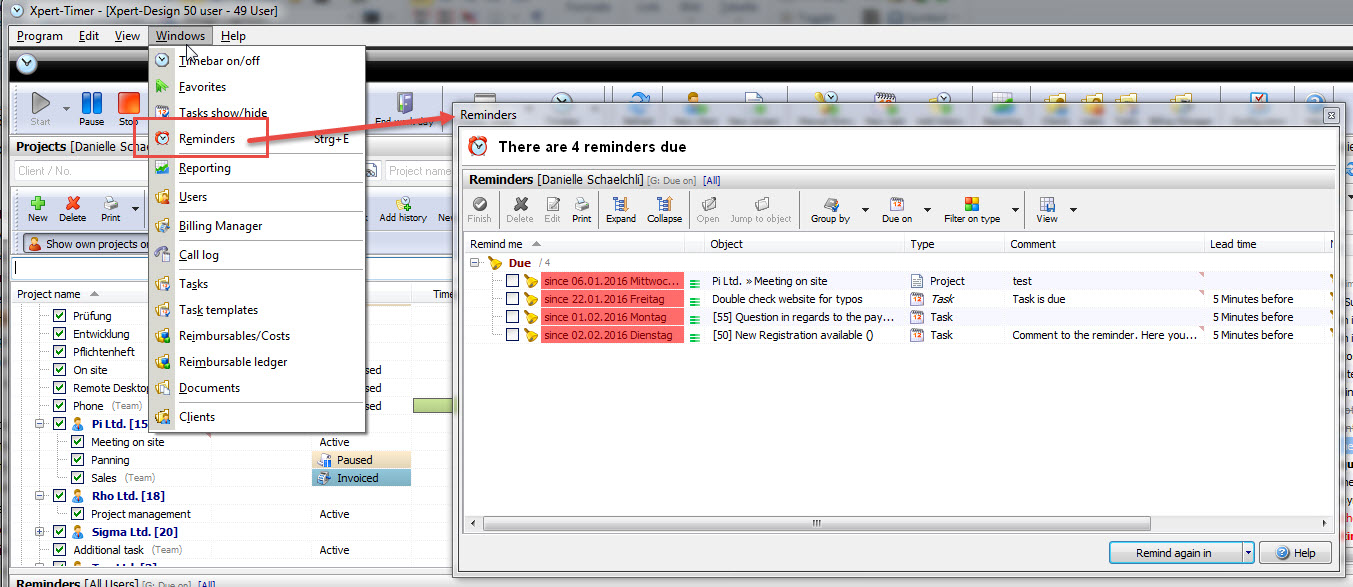 In this dialog you cannot create any new reminders. It's for viewing reminders only. Please have a look at the chapter "Create new reminder" on how to enter the new data. Those reminders are saved nowhere in the Xpert-Timer system. If you want to keep any information of your reminders, you need to create a task instead.
Functions within the dialog
If you double click on the the reminder, the linked object will open. In our example the task window opens. You can also use the menu button "Open" to do so. This way you can change the data of the object, or just open it to find information.
Use the button "Jump to object" to jump to the object in your project manager. If your object is a task, make sure, "All projects" is checked. Otherwise you cannot jump to the task.
Focus:

In the dialog of the reminders, you have multiple filter and grouping options. You can group by the object type or due date. Your can filter for dates or filter for a certain reminder type, like clients, projects, task an so on. You can save every combination of setting you made using the "View" button. Name you view and save it. This way you can choose the view next time and you don't have to set all the filters manually again.