In order to get an overview of all documents attached to your projects click on View -> Document management.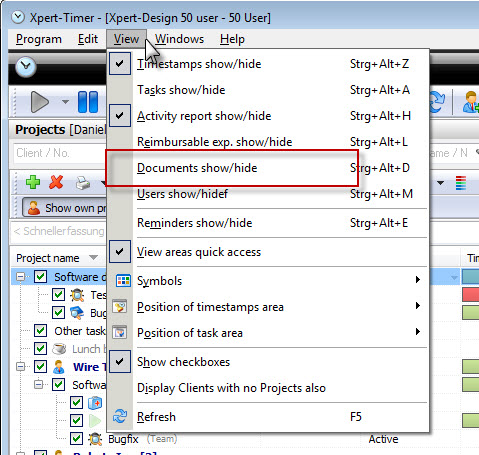 This way an area in your project manager will open. Here you can keep an overview of attached documents to your projects.
You can add documents using drag&drop into this area. Please find further details to documents in the chapter "Document management".